Artfield Artists
About Artfield Artists
Artfield Artists is an auction featuring works by artists from all genre and age groups. Please enjoy the speedy auction that progresses in a Dutch auction style. We will create a new auction platform with a sales form that is suitable to create a bigger market for artists and creators. We will also be supporting the artists by returning part of the commission.
About Artfield Artists
-Dutch Auction-
Dutch auction is an auction method which the price gradually decreases from the highest price. There is a sense of speed that cannot be found in English auctions which the bidding ascends and requires multiple bidders. In addition, it will be possible to make a successful bid at a more appropriate price. It is rare to adapt this auction style in the art world but it is truly an excellent way to solve various problems in the current art market.
Consignment

・Consigned by artists, galleries,
 and owners

Auction

・The price will drop according to
 the increments until a bidder who
 wants to buy at the current price
 wins the bid (The price will drop
 every 7 seconds for this auction)

Winning Bid

・The fastest bidder who wants to
 buy at the current price wins.

Payment

・The winning bidder pays the
 winning bid amount +
 commission to Artfield. Then,
 Artfield pays the winning bid
Part of the hammer price
goes back to the artist
Listing, pricing and time-setting
Both artists and galleries are
qualified to consign.
Please bring in or deliver the
artwork to us before the designated due date.
The setting of the estimated
starting price and the estimated ending price will be decided in consultation with the consignor.
The time decrement is to be
around about 10~30 seconds.
Premium and Artists' Resale Fees
Premium
10% Buyer's Premium (+tax)
+ 2% Consignor's Premium (+tax)
+ 1% a Artists' Resale Fee (+tax)
In order to support young artists, we proudly presents our low Consignors's premium. Artists' Resale fee is the amount that will be paid to the artist regardless of the consignor. 1% from the hammer price will be paid to the artist as the artist resale fee. The consignors' premium will not be charged to the consignor when the work is passed on. However, storage fees and other costs are subject to Artfield Auction Terms of Services.
State of the last auction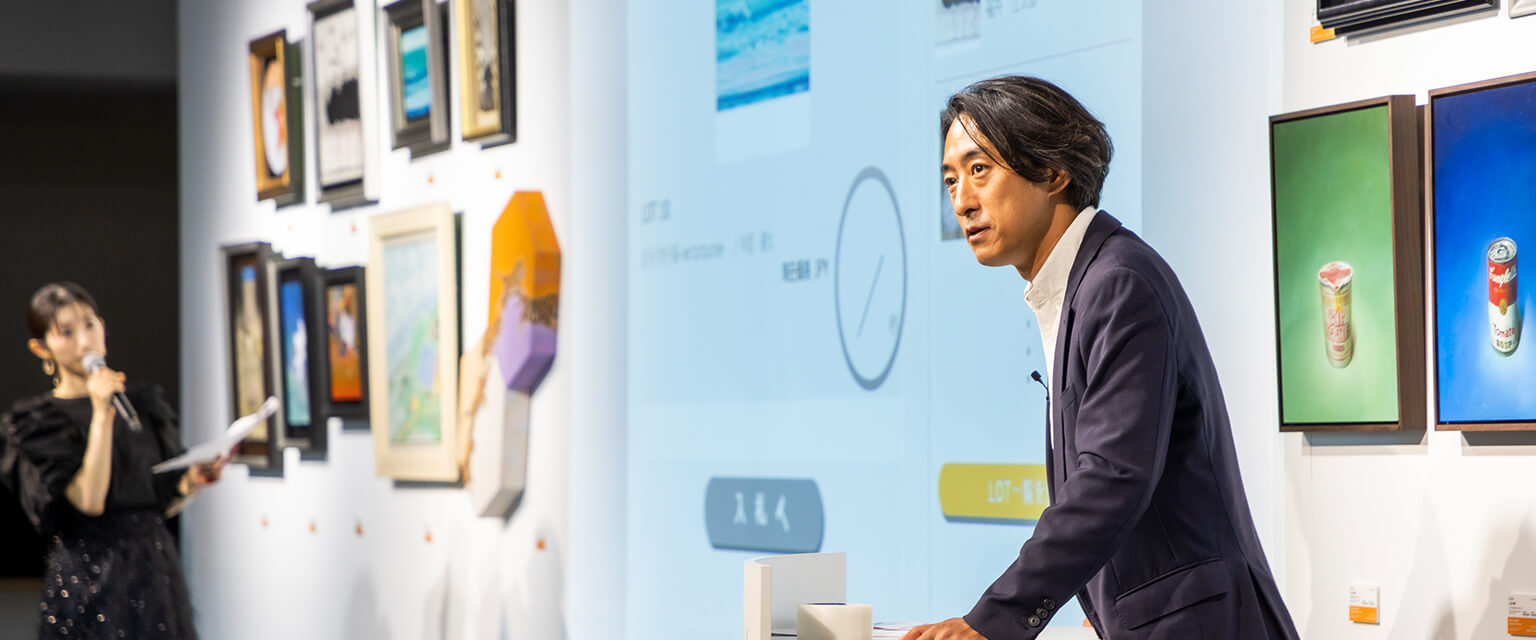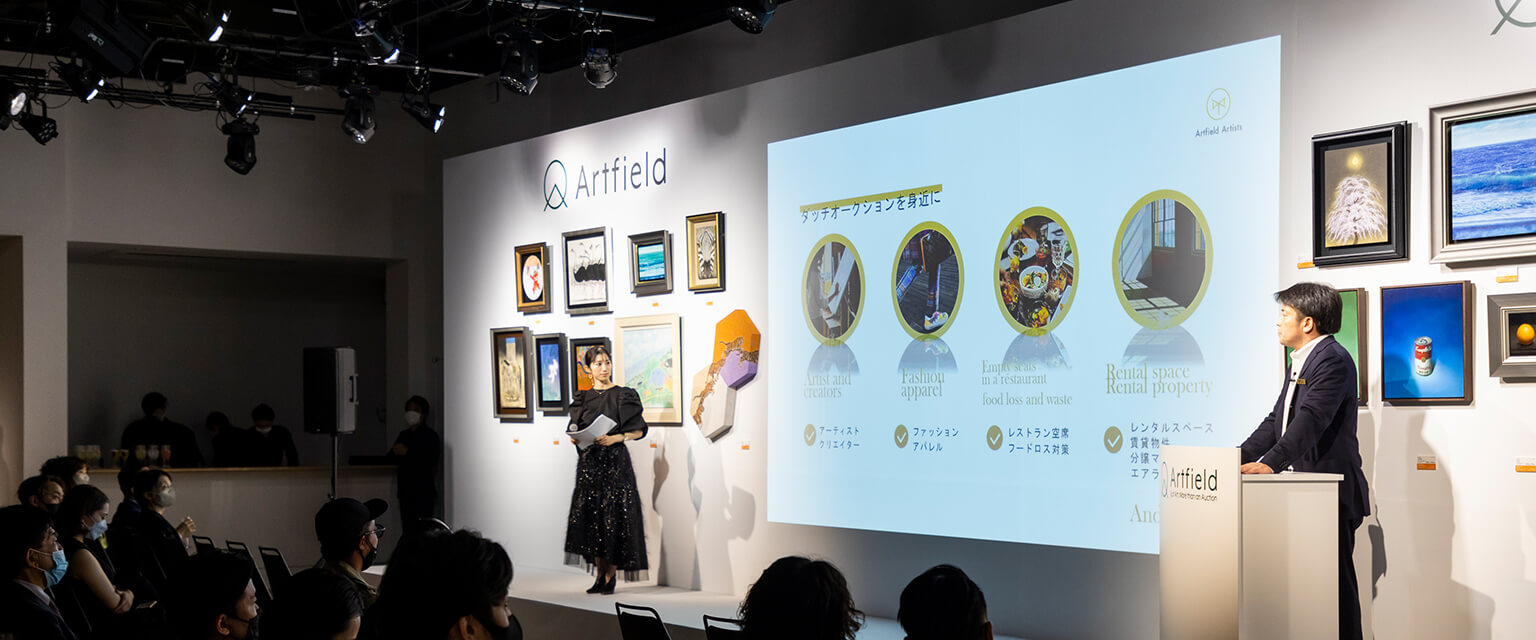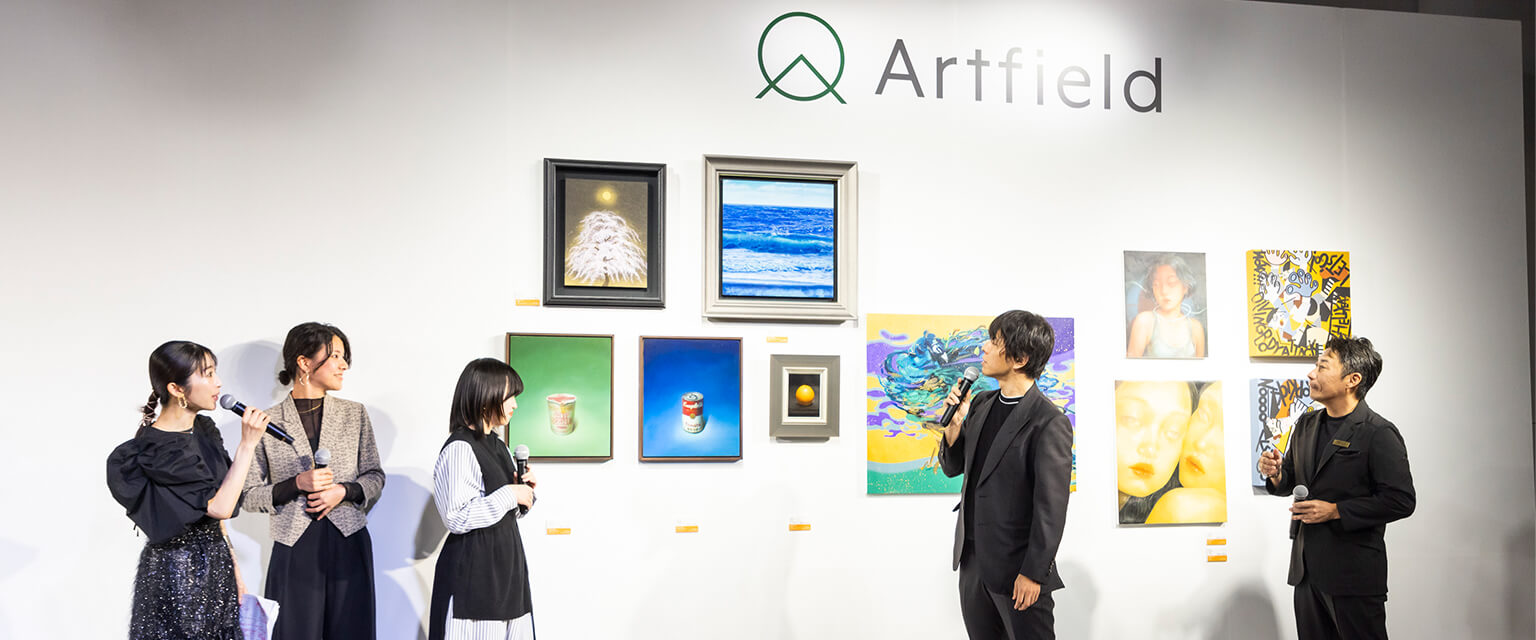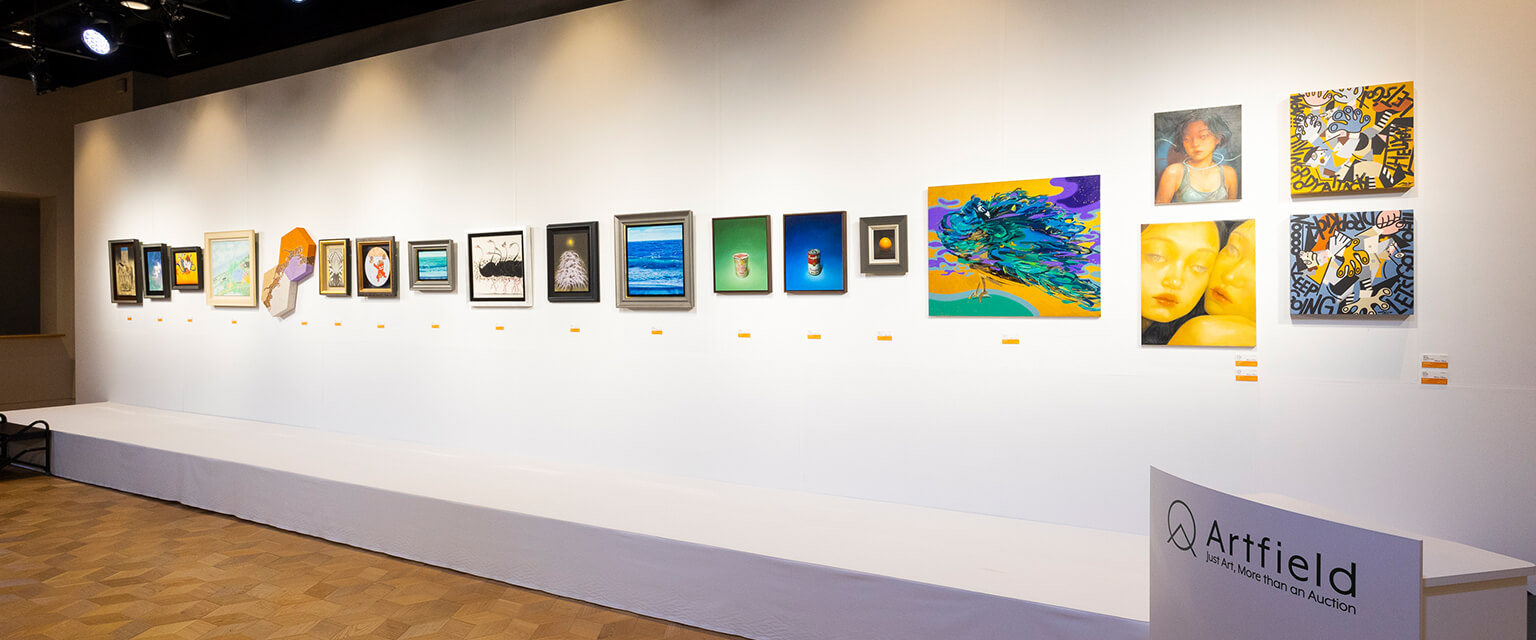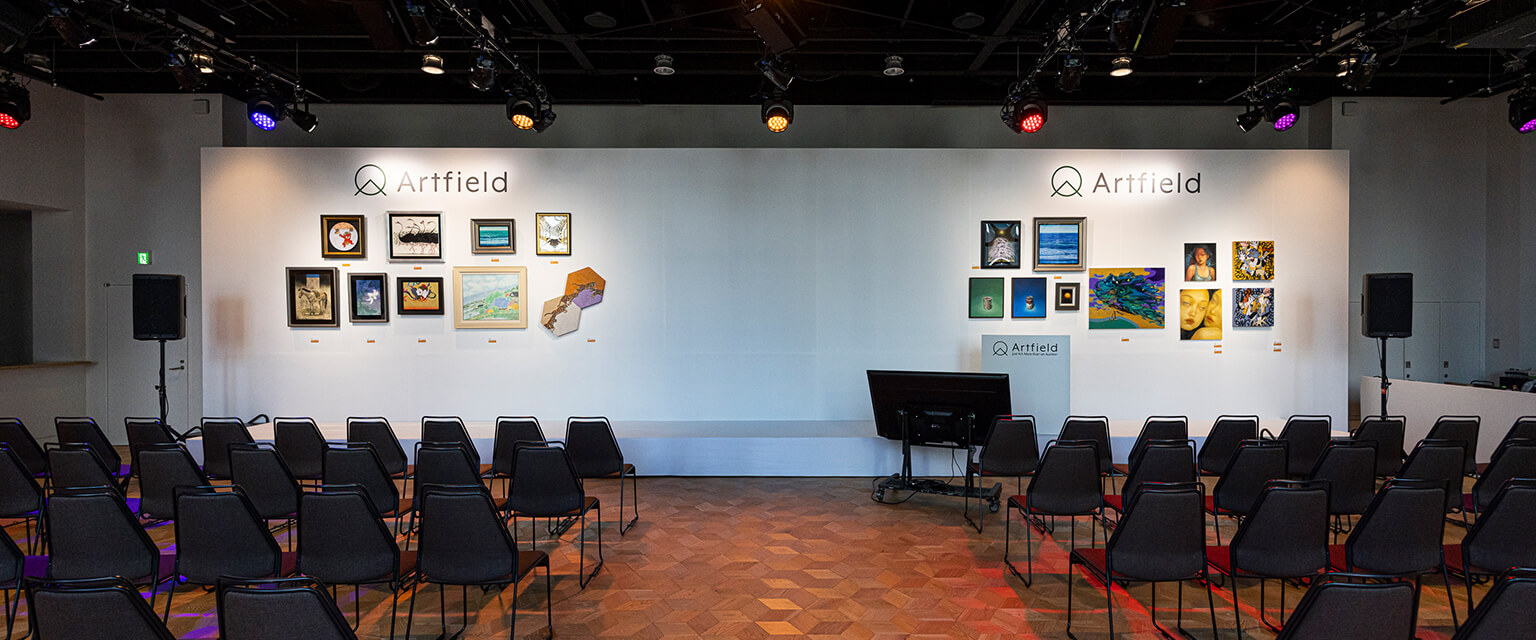 Artfield Artists #01
Date   :Fri. Oct. 21, 2022
      18:30 START
Preview  :Thu. Oct. 20, 2022
      11:00 - 17:00
      Fri. Oct. 21, 2022
      10:00 - 12:00
Auction results